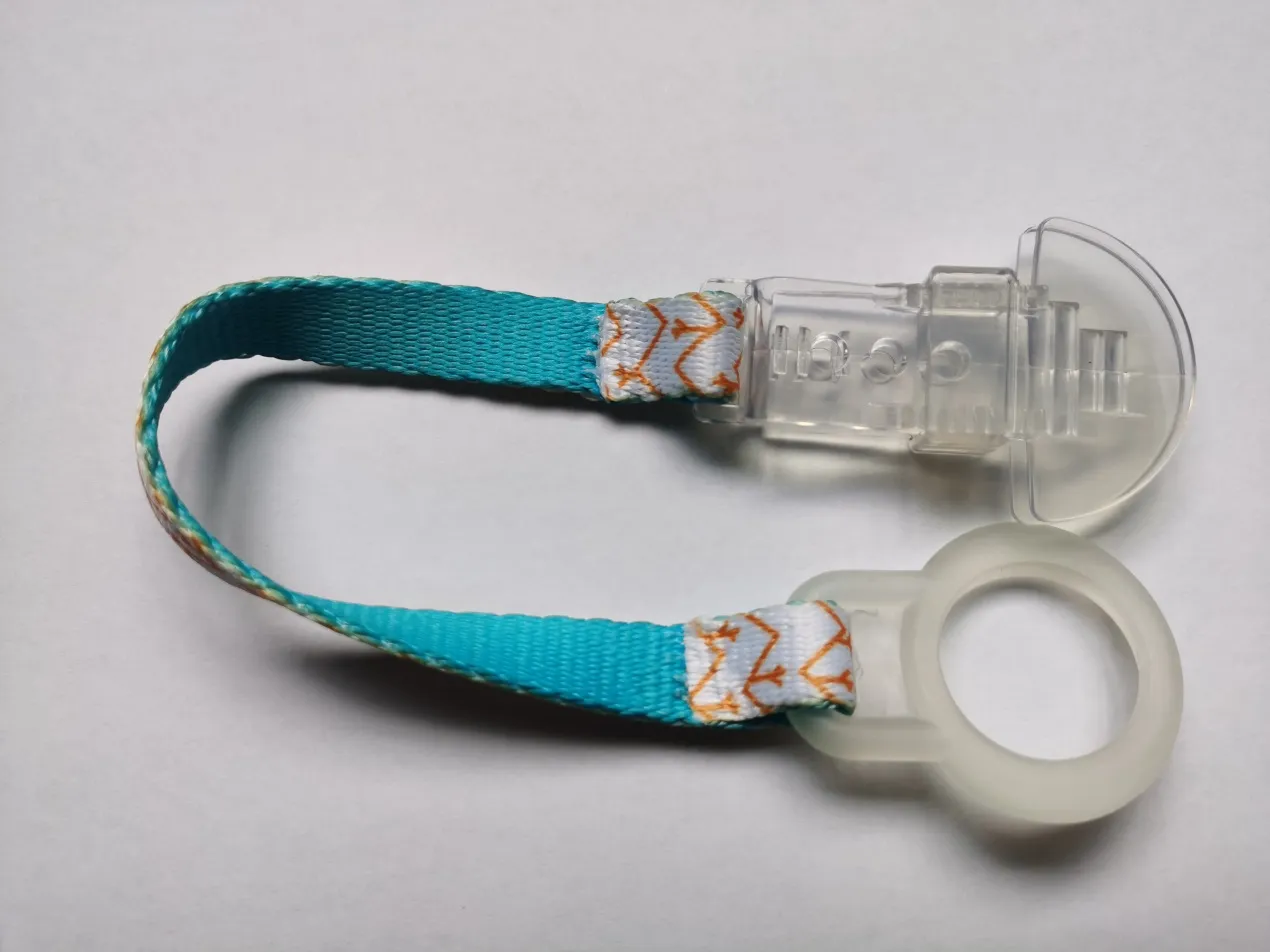 This pacifier save belt was developed by the requirement of a European customer.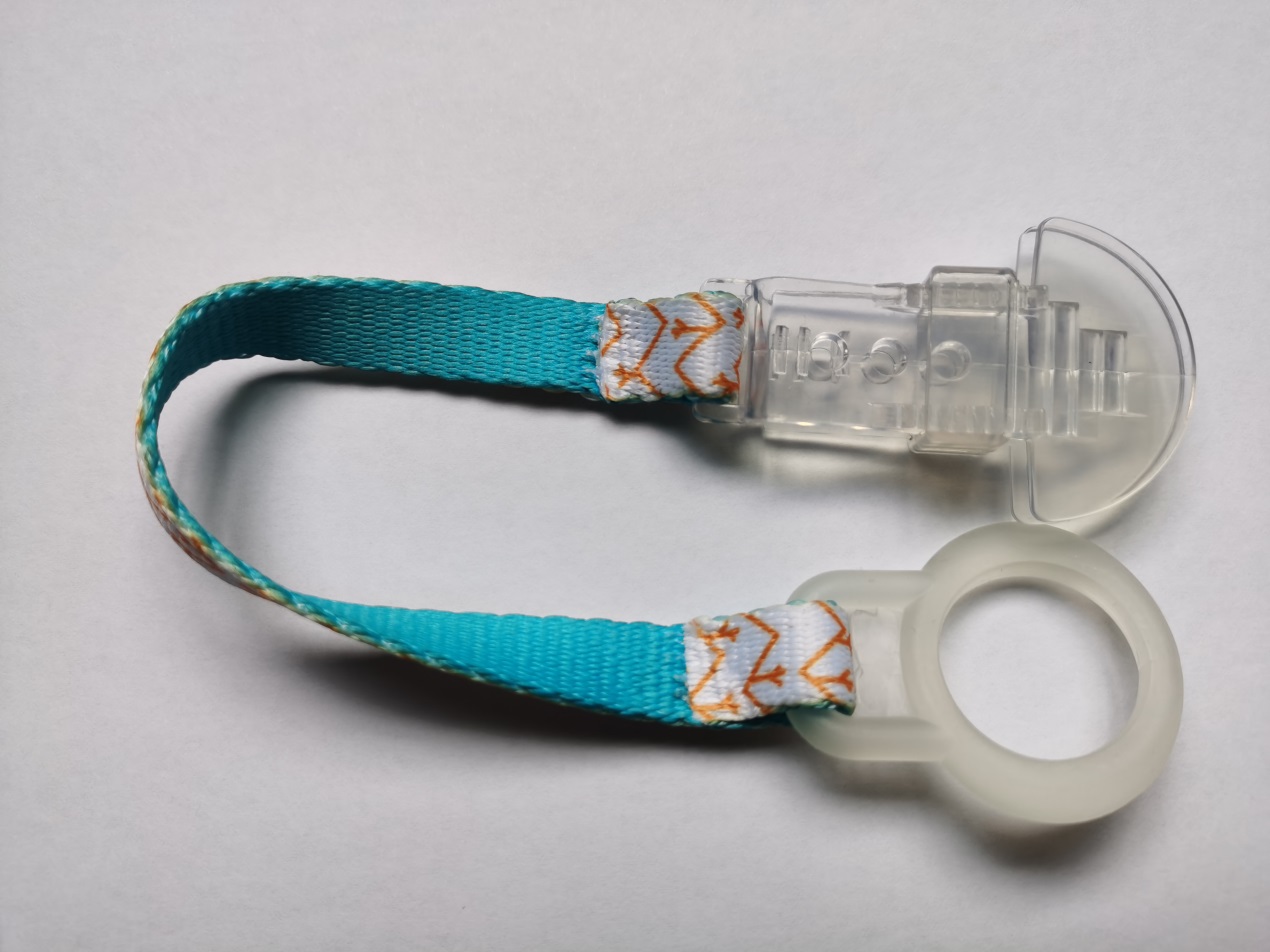 The clip is made of BPA & BPS-free materials.
There is a plastic sliding lock allows one handed attachment and detachment of clip from clothing – safer than sharp metal pacifier clips.
The removable silicon ring is designed to fit any pacifier. Regardless of type of binky, clip will fit with ring or with ribbon.
The strong ribbon is as thick as 2mm thick. It can stand strong pull strength.
If you have new idea for products in household field or Identity field, please send your idea to us. Our rich experience in plastic injection, fabric, metal machining, extruding and design field can help you to design new product efficiency and cost saving.
Please contact my WhatsAapp: +86 138 0587 1923  
My E-mail :ruifeng@ningbosail.com